When dogs speak, we listen.
Dog Training NYC
When dogs speak, we listen. 
Elana Lyn Gross
2022-12-09
I worked with Rob to see if my foster dog could adjust to life in NYC since she would get scared when dogs got close to her — something that is almost unavoidable in NYC. Rob assessed her, helped me learn strategies for walking her, and now she enjoys passing by other dogs because she knows she'll get a treat. I loved her but wasn't sure if NYC was right for her, but after a few sessions realized she could be a happy New Yorker. I ended up adopting Rosie and Rob was a huge part in helping her find her forever home. We also worked on distraction, walking techniques, relaxation, fetch, being less mouthy, and other training techniques. Rob is kind, responsive, and it's clear he really cares about his human and pet clients. I couldn't recommend him more!
Rob is the best dog trainer in the city! His methods work every time. He truly loves what he does and wants the very best for my dog. He helped us get our dog travel-ready. He also helped our dog get acclimated to NYC. It is as though Rob is a member of the family. Thank you Rob for making our lives better!
Sanford Marcus
2022-08-25
I'm a first-time dog owner and Rob's knowledge and skill (and patience!) has been invaluable to raising a happy, healthy dog. His training is very intentional -- and yes, he's not only helping to train our dog (who loves Rob), but he's also training ME. I just don't know what we'd do without him!
Rob has done wonders training us to train our dog. He's so knowledgeable and patient. He explains things so well that we feel like we know how our dog thinks. Our dog does fun tricks and knows good commands thanks to Rob. I recommend him very highly!
I really enjoyed working with Rob! I booked four sessions with him and could not be happier with the results. He took a laundry list of behavioral issues I had with my dog, and worked through them with me in such a short amount of time. Rob really understands how dogs operate and has enabled me to communicate with my pet so much better. He always provided a great lesson recap, and was always available to provide resources when I need them. Thank you, Rob!
My dog Woody and I have been working with Rob for the last 2 months. The difference is incredible. We're both enjoying our walks now which, before training, had been very stressful. The games that Rob has shown us are super fun and have made Woody much more focused. This has been a great experience and has made me much more confident as a dog owner and Woody much more happy with the time we spend together.
Working with Rob has been a lifesaver for us with our new puppy! He is extremely friendly, reliable and knowledgeable about his craft. In just a few weeks our puppy was fully potty trained and over time learned proper leash walking skills and a number of tricks to keep her stimulated and engaged. We appreciate the positive reinforcement style of training and our puppy is so excited everytime Rob visits. He's also been great at helping us bond our pup with the smaller animals in our household. We highly recommend Chelsea Walk and Train for professional training and to get you and your pup on the right track!
Rob is the kindest trainer ever! He clearly loves what he does and my dog Bear LOVED him. We did an intensive with him and it was a great experience, he tailored everything he did to my dog and was super patient. He was so wonderful to work with and we will definitely be working with him again in the future 🙂
I am so glad that I found Chelsea Walk and Train! I have two dogs --one is a tricky Chihuahua and one is elderly---and finding a in home dog sitter who could handle the Chihuahua was difficult--she doesn't like many people and it was very stressful for me to leave her. Once my dogs met Rob I felt at ease and I don't worry about leaving them anymore! The Chihuahua loves him!
The company is amazing! I reached out and within 24 hours I had already had communication. I specifically needed help with my puppy so their trainer Rob gave me thoughtful suggestions and tips. He even offered to email the notes because it was so informative. Thank you Chelsea Walk and Train!
Puppy Training
Raising a puppy is a wonderful time! As we all know though it can also be tiring and sometimes confusing. Our puppy services can help you with everything you might need. We can help you from before you bring your puppy home to when they become a senior.
Basic dog training includes things like potty training, leash training, basic manners and commans. 
Yes and yes! These are two very common behaviors in New York City dogs and we have experience with them.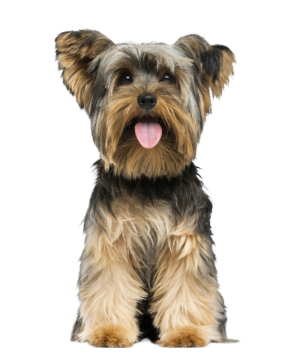 Basic Training
Basic training covers important topics like
leash training
,
potty training
,
basic commands
, etc. 
You can start the process of potty training at any age. The speed of potty training will depend on your dog and what type of schedule you can maintain. We aim to create a realistic potty training schedule for you and your pup. 
No it doesn't. No matter the size of your apartment we can create a successful environment for your dog to be potty trained. 
We can set the tone and give you tools to work with. In the end we can do this together. 
Behavior Issues
Behavior issues in NYC can be very stressful. Whether it's your dog barking during the day or destroying your couch while you're gone. No matter the situation we can help you out. 
We'd need to meet your dog first and get to know you. Daycare is not the answer for many dogs. 
We do not believe in this type of solution and there are other solutions that don't include fear or pain. 
They might have leash aggression and we should join you for a walk.  
Separation Anxiety
Separation anxiety is very difficult for NYC dogs and their parents. NYC housing is difficult enough without having your neighbors complaining about your barking dog. 
No. That's one of those old wise tales that turns out not to be the right solution. 
Separation anxiety can occur for many different reasons. Let's talk and see if we can help you out before you decide to send your dog on a pack walk. Some dogs are noticeably stressed out on pack walks. 
Every dog is different and it's hard to guarantee anything. Let's jump on a call and see what we can do for you.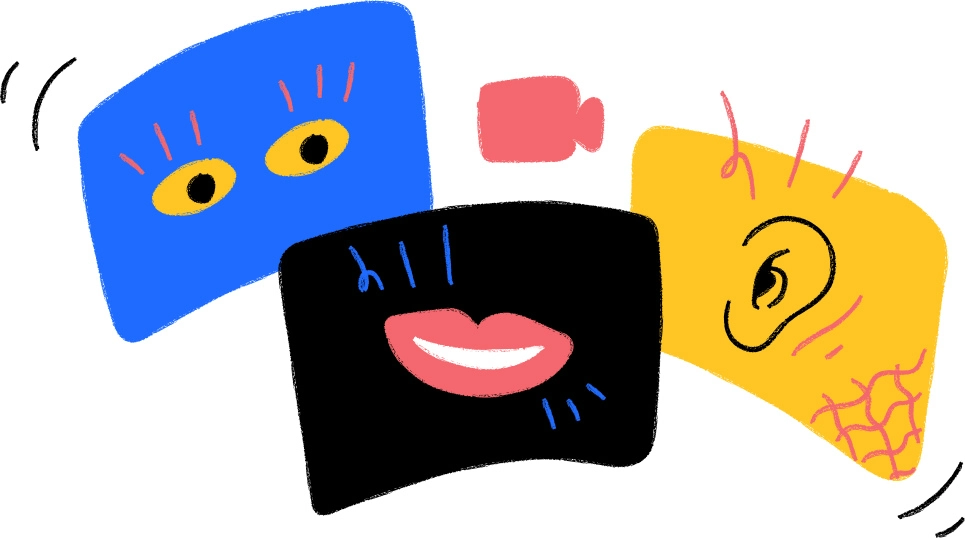 It's noisy out there.
With all the information and opinions out there it can be confusing to know the best approach to training your dog.
Our methods of positive-reinforcement are scientifically tested and proven to work.
Your Trusted, Experienced, and Compassionate NYC Dog Training Services
We'll Help Your Dog Make the Most of Its NYC Life by Learning Manners and Solving Specific Behavioral Issues.
Enhance Your Dog's Life and Build a Wonderful Relationship
Training a dog, whether it's a puppy, an older dog, or one with more complex behavioral issues, can be challenging if you aren't an expert. But training a dog in a city like New York, while even more difficult, is also absolutely essential.
Not everyone who owns a dog in New York, for example, is able to provide their furry friend with enough outdoor space to play and thrive. This can result in dogs getting frustrated and agitated and spending long periods barking, which can generate complaints from neighbors.
Often, New Yorkers resort to taking their dogs to the local park, which is where, sometimes, problems may arise.
Even vast public outdoor spaces like Central Park or Washington Square Park can become crowded pretty quickly, so if your dog is not well trained, it might end up posing a risk to other people, animals, and themselves. What if your dog gets a bit overwhelmed by the chaos, and it attacks another dog or a person?
Sometimes, the person who has been attacked (or the owner of the dog who has been attacked) may decide to take legal action against you. This can be an absolute nightmare, not to mention that it may ruin that beautiful, nurturing bond that you were creating with your dog.
This is definitely a situation that no dog owner wants to find themselves in. 
There is, luckily, one great solution to this: dog training in New York City. 
If you would like to find out more about why dog training is crucial, especially in a big city like New York, then keep reading.
Different Types of Training to Suit Different Dogs
Just like us humans, each dog is an individual with very specific needs, difficulties, and emotions. Then, it wouldn't make sense to use a generic approach when training a dog: what works for your dog might not work at all for your friend's dog, for example.
This is why we offer four different types of dog training in New York City, and even within each type, we carefully tailor the actual process to meet the requirements of your dog.
Read below to discover more.
Puppy Training
A happy, well-behaved puppy grows into a thriving, friendly adult dog. Our puppy training includes activities designed and geared towards younger dogs, and the best bit is that we can start offering you advice even before you bring your puppy home! In this way, you will ensure that you are fully prepared for what's soon to come and that you provide your new little furry roommate with the care and training that are most suited to their age.
Basic Dog Training
If you have a slightly older dog, we would love to help you train them in a way that works for them and their age. In this type of training, we look at things such as potty training, leash training, basic manners, and commands. 
Behavioral Issues Dog Training
There is no shame in owning a dog who displays behavioral problems. Perhaps, they were adopted after having suffered a trauma, injury, or ill-treatment, or maybe they were born with a congenital defect that caused them to develop difficulties when behaving with other dogs of people. Still, we totally understand and agree that having a dog with behavioral issues in New York can be stressful, and we are here to help. Whether your dog is barking aggressively all day, destroying furniture, attacking other dogs or people, or anything else, we will meet them to assess the situation and come up with the best and most personalized training program for them.
Separation Anxiety Dog Training
Just like some babies and children, certain dogs may suffer from separation anxiety. This is always a difficult situation to deal with, even more so in a city like New York. For example, you might want to make the most of the city's vibrant art, culture, and nightlife, but you keep finding yourself in a position to turn down invitations because your dog begins wailing and just won't stop. This is incredibly heartbreaking for any dog owner and can result in your neighbors or friends complaining about it. At Dog Training NYC, we have developed a very specific training program for dogs with this type of behavior, so you can count on us to help you out.
How Can You Get Started With Dog Training in NYC?
To make the most of your life in NYC and to help your furry friend enjoy the beautiful outdoor spaces that this city offers, you should definitely look into dog training. At Dog Training NYC, we have a very simple, three-step process:
Step 1: Contact Us
To begin with, you'll want to get in touch with us and explain your dog's situation in more detail. At this point, we will take notes and start to build a provisional plan for them, based on what we know of your current issues and goals.
Step 2: Let's Meet Up!
Then, we will arrange a time and a place for us all to meet: you, your dog, and one of our fantastic NYC dog trainers. We will either come to your house or meet at a park: it's entirely up to you. During this first encounter, we will try to get to know your dog better, establish a positive rapport, and check whether our provisional training plan needs any tweaks or changes.
Step 3: Begin Your Dog Training
Following our appointment, we will get started with training your dog. This will take place in different locations, depending on your dog's age, the type of dog training you have chosen, and the program we have created for them.
No Quick Fixes, Just Long-Term, Organic, Positive Changes
At Dog Training NYC, we are not here to "fix" your dog — and we appreciate that you're not coming to us with that type of mentality, either. What we strive to do, instead, is to use positive reinforcement techniques to support your dog in achieving a better, healthier, and safer lifestyle through learning behaviors that are good for both them and the others.
This happens in a gradual and natural way, which we believe is also the best possible approach if you are looking to make lifelong improvements. And because of this, it's also important to stress that you might not see immediate changes in your dog's behavior: it's totally fine, as the best dog training programs take some time to show great results.
The good news is that, once you start to notice these, you will also realize that your dog is much more likely to take to the training in a spontaneous, empowered way.
How Much Does Dog Training in NYC Cost?
New York City has a bit of a reputation for being an overpriced place to live and this, annoyingly, extends to services like dog trainers. However, at Dog Training NYC, we pride ourselves on offering training programs that are not only excellent and effective but also totally flexible and affordable when it comes to cost.
If you want to find out more about the specific prices of our different dog training programs, check out our Pricing page. Remember, though, that final fees may vary a little depending on whether you are going to add any extra training or services throughout or at the end of your program.
Have More Specific Questions on Dog Training in New York?
If you would like to ask us any more specific questions about dog training in New York, then please visit our FAQ page. 
Make the Most of Living in New City York With Your Dog — Choose Dog Training in NYC!
If you are a dog owner and live in New York City, you should look into dog training. This is the best way to ensure that both you and your furry friend can make the most of this fantastic place in the best and safest way. And for really great, high-standard, and effective dog training, look no further than Dog Training in NYC.
Areas
We operate in all areas of Manhattan from Uptown all the way down to, and including Midtown, Chelsea, the West Village, East Village, Murray Hill, Gramercy Park, Tribeca, Soho, Little Italy, and Wall Street.